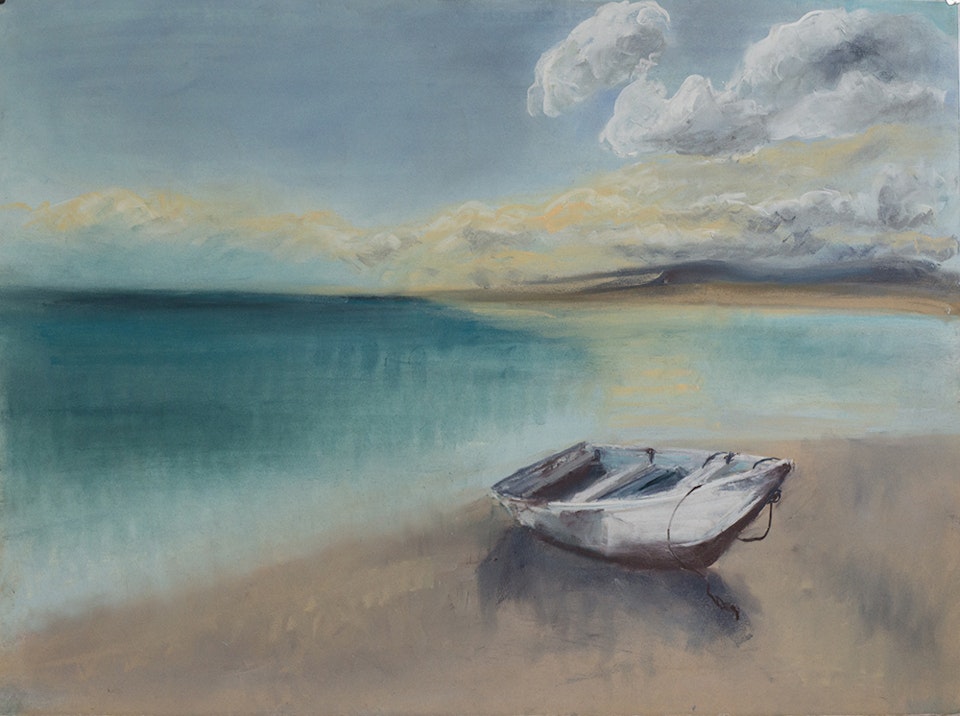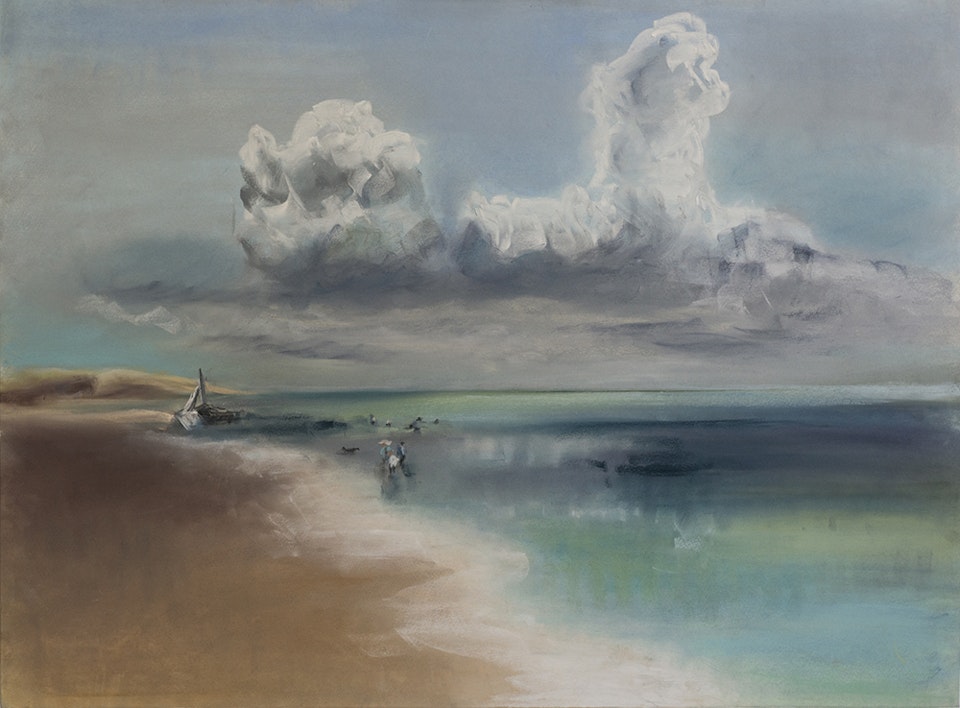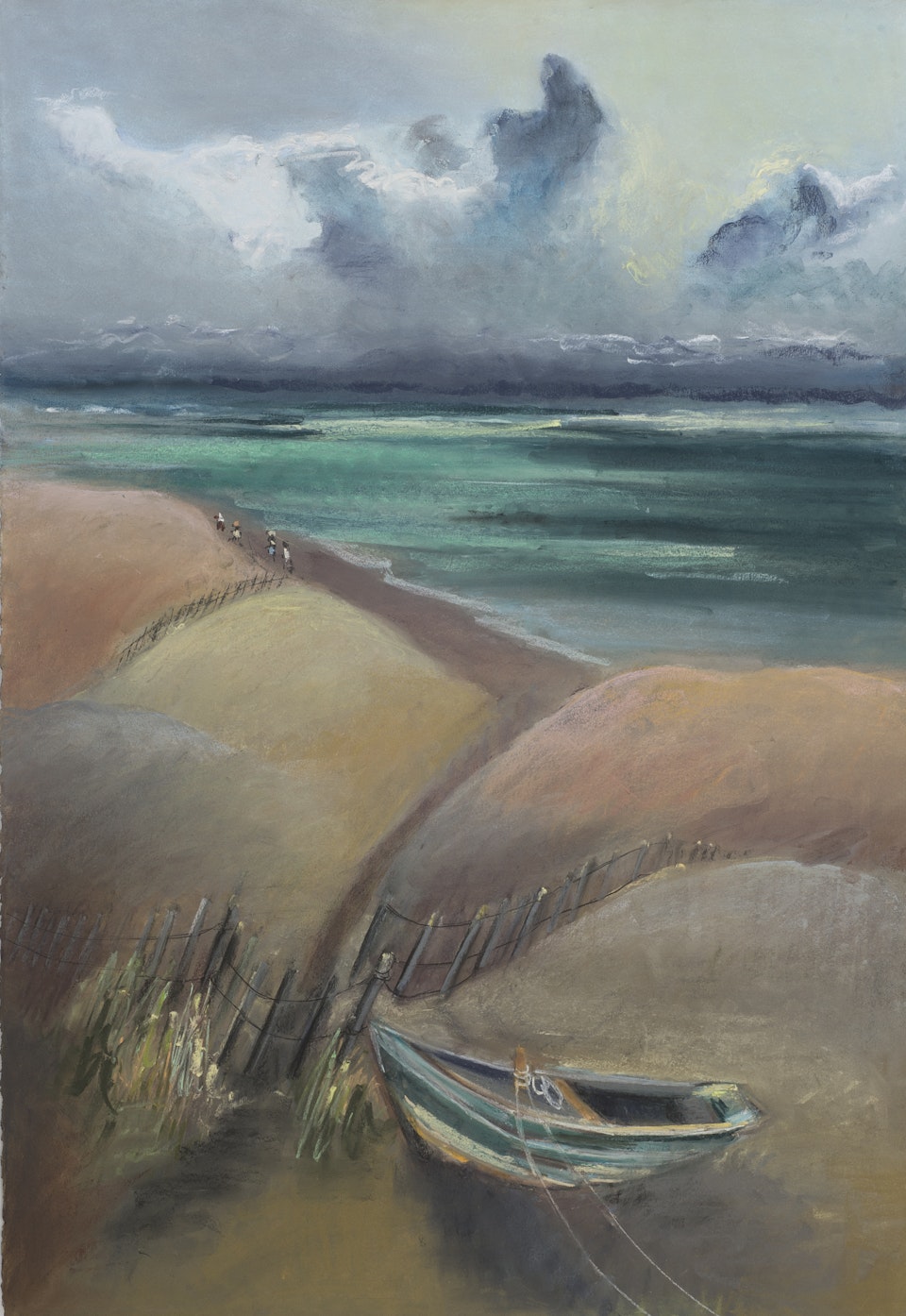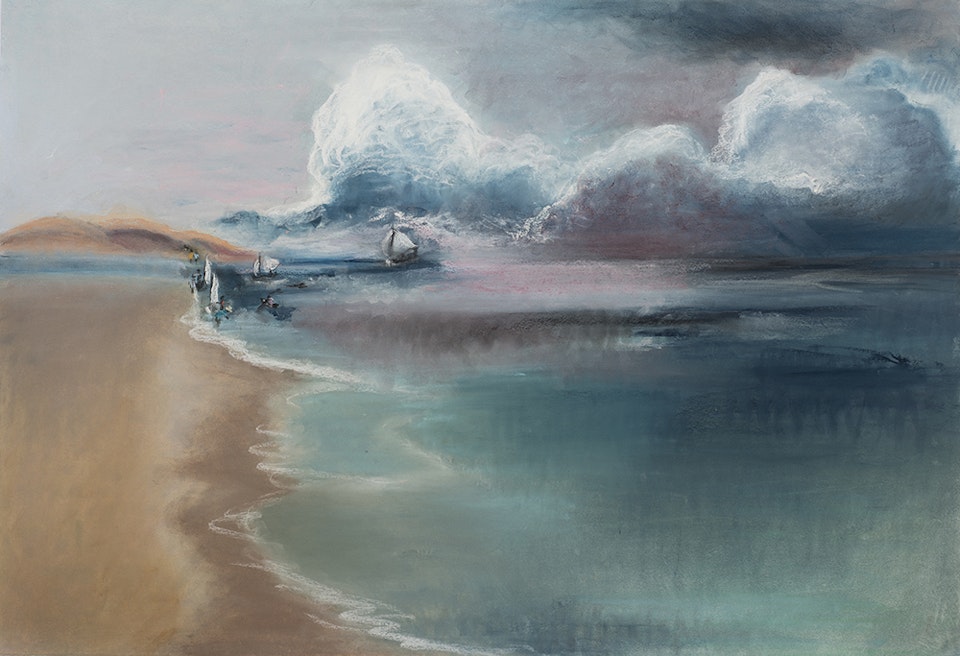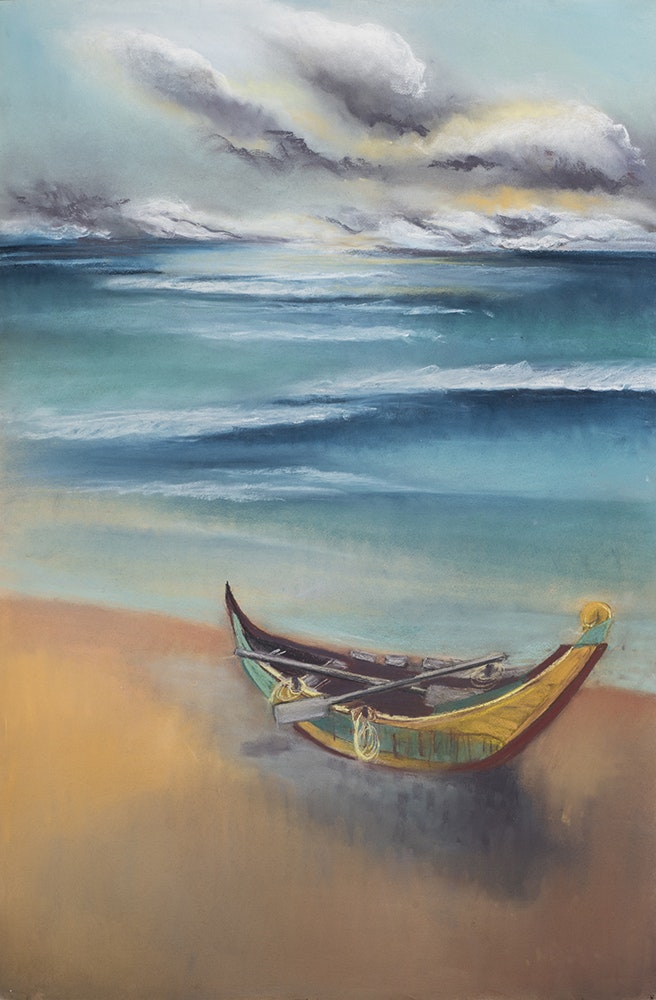 "Confined by the pandemic, my complicated attachment to the ocean
re-emerged as a core theme in my painting. Growing up in Boston,
I spent the summers on the islands off Cape Cod, where as a child
I wrestled with a fear of drowning after some harrowing sails at age 5.
I overcame my trepidation messing around on the shore and in boats
as a young adult and became an avid sailor. Water has developed into
a core component of my art over time both emotionally and physically.
I now live and paint a 10 minute walk from the Pacific Ocean."