Crossings
Located @ 840 Echo Park Ave, Los Angeles, CA 90026.
Please email katharinegouldart@gmail.com to schedule a viewing.

"Refugee journeys reflect the strength, perseverance, and beauty of those who make them," said Troy Elder, IRIS's executive director. "And it is sometimes only through art that their truths are wholly revealed."

The paintings are for sale benefiting IRIS's ongoing refugee resettlement work. Please find the link to purchase/share/inspire as the sale can provide someone a better life. www.iris-la.org/katharinegouldart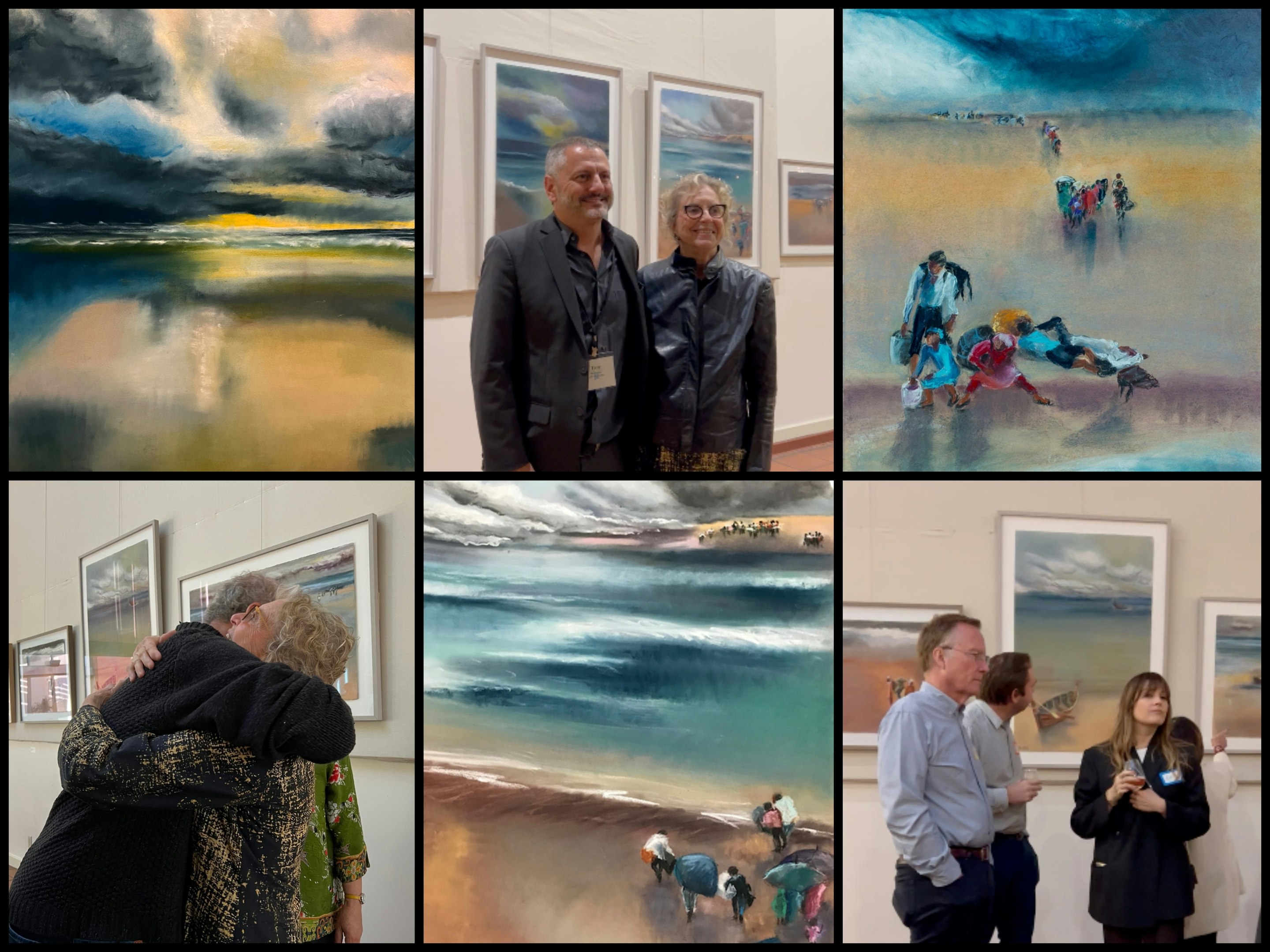 ABOUT IRIS : Founded in 2004 by Bishop J. Jon Bruno as a program of the Episcopal Diocese of Los Angeles, Interfaith Refugee and Immigration Service (IRIS) is a social and legal service agency dedicated to providing assistance to refugees, asylees, migrants and other displaced persons fleeing persecution based on race, religion, nationality, political opinion, or membership in a particular social group.
IRIS provides a range of programs that empower newly arrived refugees with support necessary for successfully starting new lives in Southern California.
IRIS provides its clients with services and items they'll need during their initial months in the United States including housing assistance, transportation, cultural and community orientation classes, social services, community support, connections to English classes, job training, health care, school enrollment, and legal services.